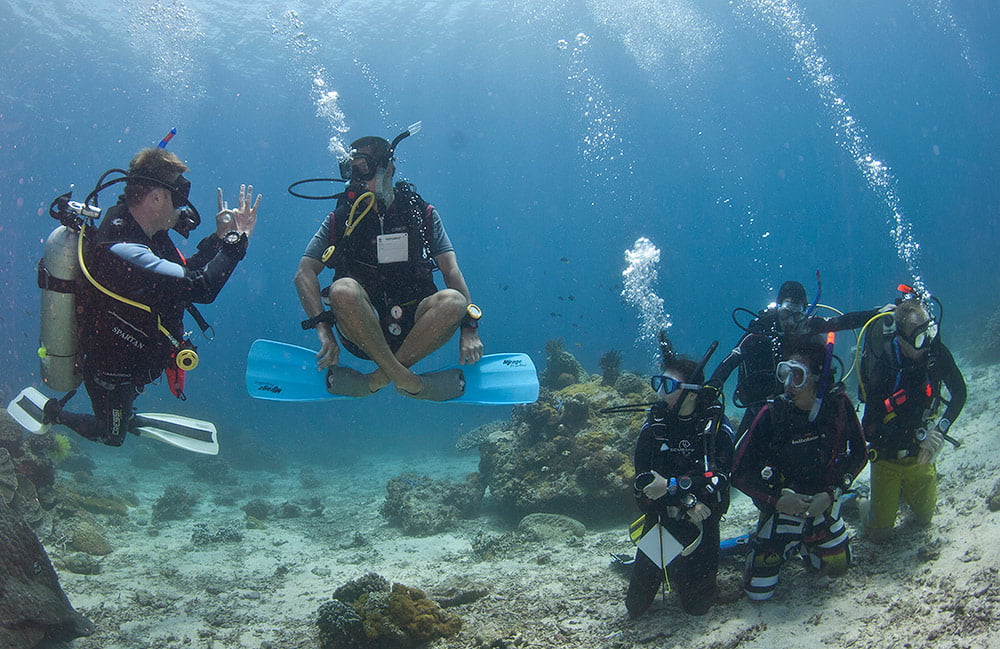 The isolated reefs of Tubbataha in the Sulu sea attract sharks, whale sharks and rays. the shallow reef tops are teeming with colourful reef fish and turtles. In April 2020 and May 2021, Atmosphere has chartered 3 liveaboards of the Siren fleet of Worldwide Dive & Sail and we are excited to take you to the UNESCO World Heritage site Tubbataha for some of the world's best diving.
Atmosphere previously went to Tubbataha in 2018 and it was a fabulous expedition with stunning weather, flat seas, lots of shark encounters as well as mantas and whale sharks. We look forward to repeating that again with two trips in April/May 2020 and one trip in May 2021.
We look forward to you spending a few days before or after the liveaboard adventure at Atmosphere Resorts & Spa for a great deal – five nights for the price of three. Contact ulrika@atmosphereresorts.com for information and bookings.
For more information about our previous and upcoming liveaboards, visit our dive liveaboard page.
For photos from previous liveaboard expeditions, visit our Siren Gallery.