Hilot pronounced HEE-lot is an ancient Filipino art of hands on healing that involves intuition and massage. Even today many Filipino's will seek the advice and therapy of a manghihilot (hilot practitioner) as an alternative to a medical doctor. Traditionally they have no formal training, with their knowledge and practice being passed down from one generation to the next. It also relies on the individual's ability to tap into and be in touch with their sixth sense; intuition. The practitioner scans the body and employs chiropractic manipulation for the treatment of musculoskeletal ailments, relief of common conditions such as colds, fevers and stress.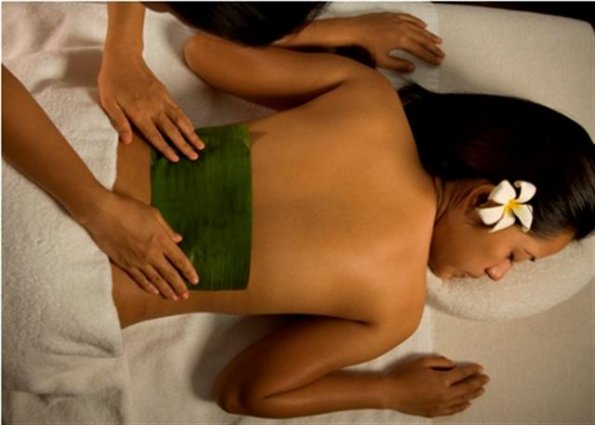 At the sanctuary spa our Hilot massage starts with a body scan. The therapist takes a few quiet moments to connect with the client and sets the intention of healing and wellness. Warm strips of banana leaves are placed on the back and pulled gently in an outward sweeping motion to see if they meet any path of resistance, which may indicate a problematic area or an area where there is some stuck energy. The therapist will use this as her guide as to where to focus her attention when massaging the back area.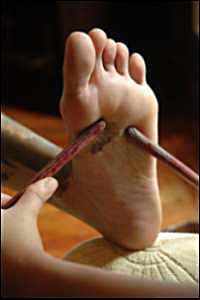 Our Hilot massage is a full body treatment promoting muscle relaxation through some deep strokes, with some specialist attention on the feet using tools called dagdagay sticks. The use of the dagdagay sticks have been traced back many centuries to indigenous mountain tribes, typically these people walked around bare foot and when they needed relief of ailments or injuries that were a result of wearing no sandals then rigid sticks were needed in order to penetrate the thick soles of their feet. Today we use them to stimulate the nerves and trigger key acupressure points, if you like a foot massage then this part of the treatment is simply heaven.
As with all of our massage treatments when it comes to an end you are invited to shower or bathe in one of our outdoor bathroom pavilions and finally to sit down and relax for a few moments more with a freshly prepared cup of herbal tea.
Spa Manager, Rae