Warrior Gym at Atmosphere Resort Philippines
Beautifully situated below the mango trees near the entrance, you'll now find a brand new warrior gym with a variety of obstacles and apparatus perfect for a good workout. We also offer daily fitness classes (exception Sunday) conducted by our certified personal trainer in TRX, circuit training, crossfit and body conditioning. Private classes offering more personalized workout sessions are also available. The Fitness center is complete with shower facilities, juice bar and a comfortable seating area for post workout relaxation.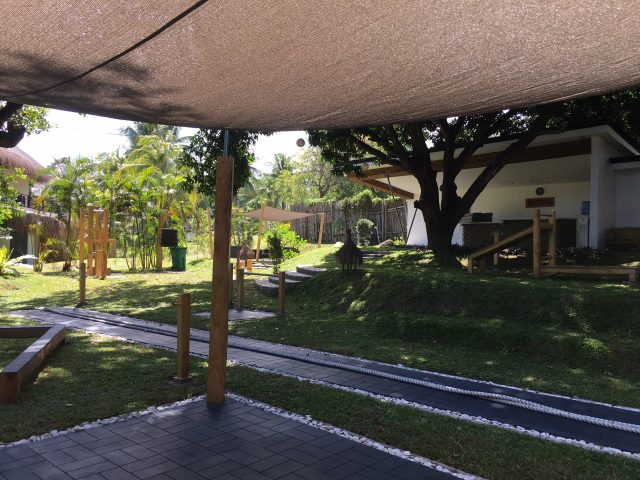 Mountain Biking at Atmosphere resort Philippines
With nature and beautiful scenery on our doorstep, mountain biking is sometimes the best way to experience the surrounding area. We run daily guided mountain biking experiences from the Fitness center, where our experienced guide will take you on one of the many local trails. We have biking trails ranging from novice, perfect for beginners or families, to more technical and challenging adventures for the more experienced rider. Each excursion combines exercise with scenic views of neighboring Islands, visit to local landmarks and information on the local habitat.
We're making it easier for you to keep fit whilst on holiday! There's no more excuses for not checking it out during your stay. We're hoping you'll be as hooked as we are.