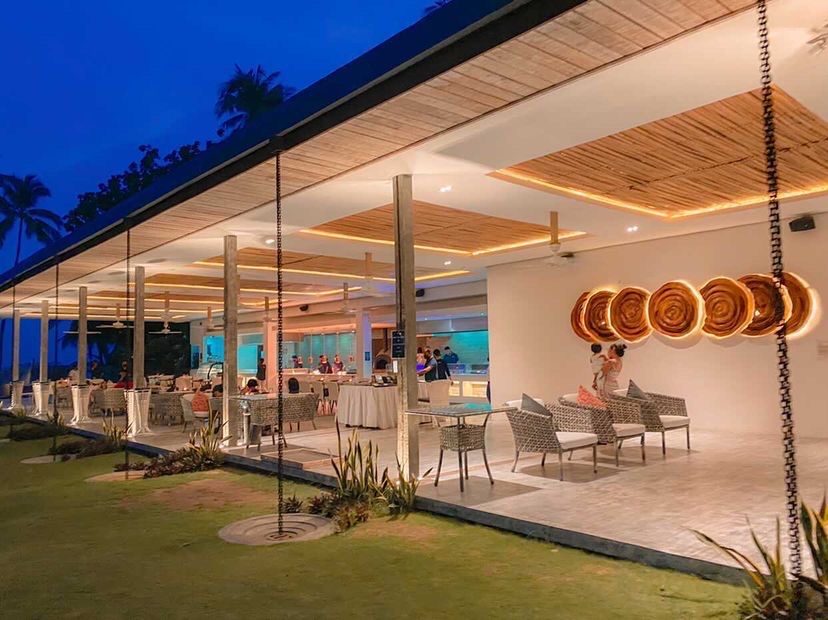 After the initial lock-down of Atmosphere in early 2020, we have now been open to guests since July 2020. Initially, we restricted our opening hours to weekends but since the beginning of August, we are open 7 days per week for overnight stays, day stays and all-day dining.
Currently, domestic tourism within our province is open, with lower occupancy to ensure social distancing. All our services are available for guests – dining, wellness, fitness and scuba diving. We want to assure you that if you make it here, we will be able to welcome you, just make sure to reserve in advance, whether it is for an overnight stay or a weeklong holiday. If you live in the nearby area and wish to enjoy Atmosphere during the day or overnight, don't hesitate to contact us.
Travel requirements for domestic tourism change frequently, see below for the current rules but also check in with us if there have been any changes.
International tourism remains on hold with international flights operating but no entry yet for guests on tourist visas. We are happy to take international bookings with very generous cancellation and payment options. If you wish to book or have an existing booking that you would like to amend, please contact us for more information via enquiries@atmosphereresorts.com. Our reservations team is available 7 days per week 8am – 4pm local time by phone, and emails will be answered within 24 hours.
For domestic travelers, we are currently offering great rates for overnight stays. This link takes you to our accommodation page with room rates for local, domestic and international travelers.
Today, we are focusing on ensuring that Atmosphere is safe for both guests and our team – we can't wait to see you here again! We have been very busy implementing the required measures to make sure that Atmosphere remains the perfect luxury getaway with the best social distancing measures possible without taking away the luxury experience.
Stay safe – we look forward to seeing you soon.
Current travel requirements for domestic tourists, visiting Negros Oriental
As per November 17 2021:
You need to present the following requirements at any port of entry of the province
For fully vaccinated travelers
An original copy of the vaccination card with certification duly issued by the local vaccination center or Vaccination certification from the DICT
Any government issued ID
A photocopy of both the vaccination card with certificate duly issued by the local vaccination center or Vaccination certificate from the DICT, and the government issued ID bearing the traveler's contact information number for contract tracing purposes.
For unvaccinated travelers
Any government issued ID
A non-reactive or negative antigen test result valid within 48 hours after release of the result.
A photocopy of both the government issued ID and the negative antigen test result, together on one page, bearing the traveler's contact information number.