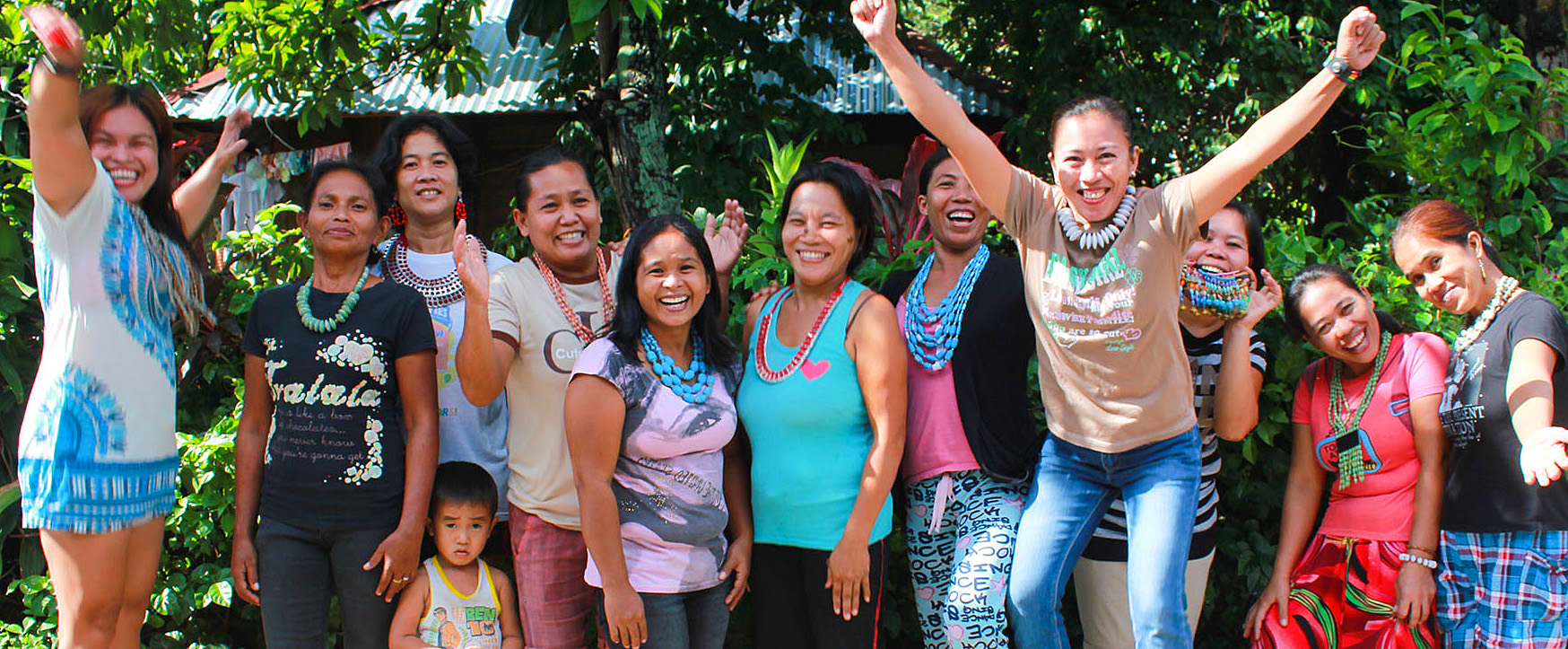 During your stay with Atmosphere you might choose to visit ASK – Atmosphere's Soup Kitchen. It is based in one of the most impoverished communities of Dumaguete City next to the dumpsite and is run by the mothers of the around 80 local school children it feeds every day. A separate social enterprise that sprung from Atmosphere's partnership with the community, Lumago Designs works with these same mothers.
Lumago Designs gives these women an opportunity to earn a fair wage and provide for their families by employing them to design and create socially and environmentally responsible products. These products are mainly jewelry made from upcycled materials such as paper, leather and fabric.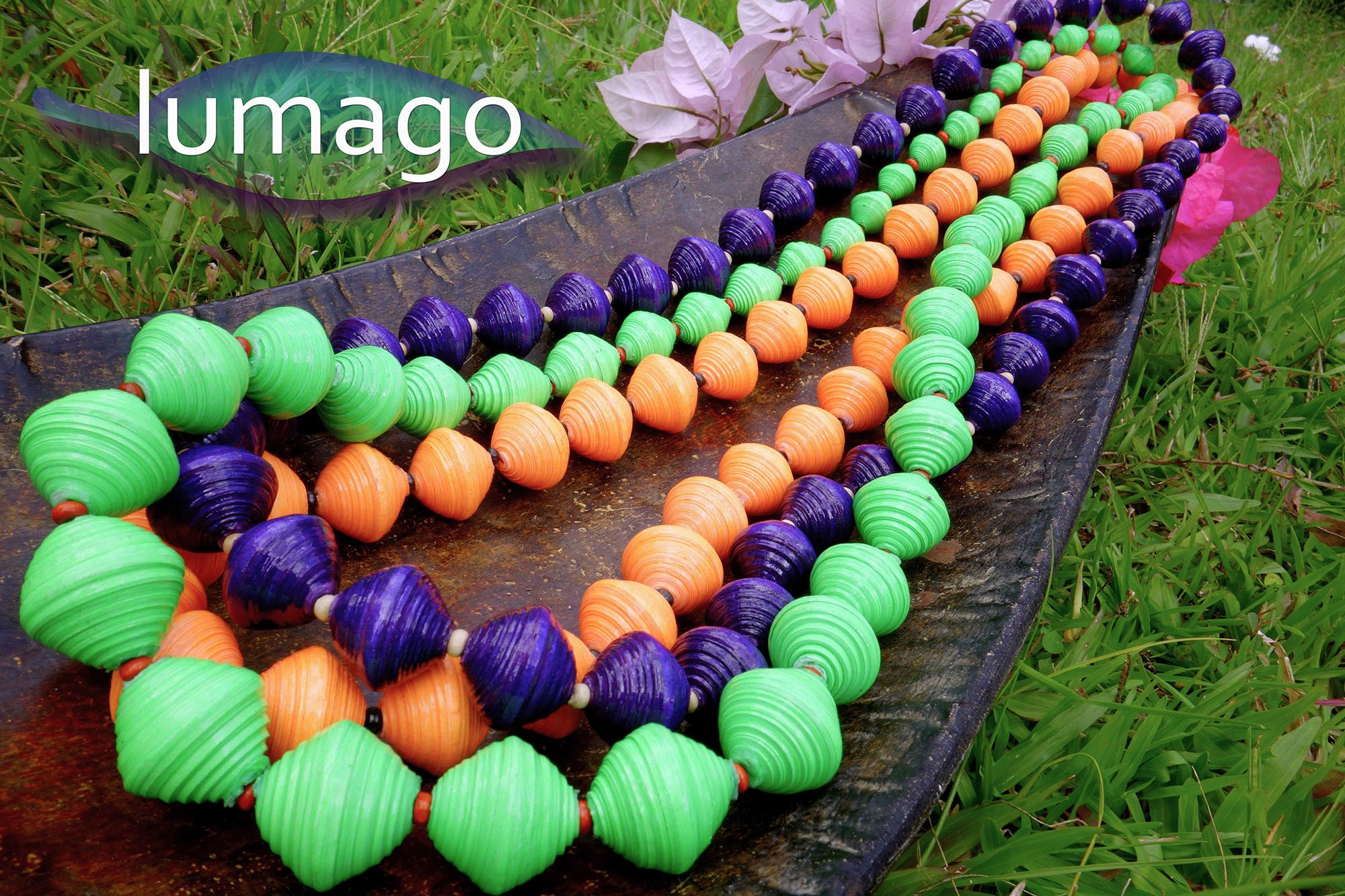 I became involved with Lumago Designs gradually, before taking on full responsibility in September of 2015. The daunting challenge of ensuring these women and their families were able to earn enough to eat on a weekly basis, while I learnt how to run all aspects of a business in a foreign country, was eclipsed by a determination to help these women grasp their creative talents and use them to elevate themselves from under the poverty line.
I am very passionate about everything that Lumago stands and strives for, Lumago would not exist without our strong beliefs. We support these women not just by paying them a fair wage but by investing profits back into the community so they don't just have a job, they also have a livelihood. All of the designs are born from the minds of the women themselves; we provide them with workshops, design days, and materials to help enrich their inspirations, which means when you buy Lumago you are not buying a mass produced item you are investing in one-of-a-kind pieces of art!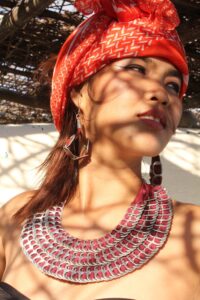 Using recycled materials is a big part of who we are and our signature element is the rolled paper bead. Recycled paper, magazines and old marketing materials from local businesses, soda can pull tabs, real leather from unused bags and jackets and segments of discarded bamboo are some of the materials we upcycle into jewelry because we believe in looking after our environment and directly reducing solid waste. Our customers choose a product with a purpose: Not only are they buying a beautiful piece of jewellery, they can have peace of mind that it was made sustainably and they have invested in the environment, the crafter who made it, her family, and her community.
I have learnt so much from these ladies over the last year and a half. Recently, I had the opportunity to sit down with all of the Lumago ladies for one-on-one interviews, to learn about their lives and their hopes and dreams for the future, with the aim of finding new ways Lumago can help them achieve their goals. Each interview was difficult and inspiring in it's own way but my interview with one particular Lumago lady, Elizabeth, definitely had an impact on me.  A beautiful Filipina in her 40's, who in another world might have been snapped up by a modelling agency, works with her husband as a scavenger of the city dumpsite to support their 6 children, while she struggles to read and write in her own language, leaving her few options. Elizabeth is one of our best designers and she shared with me her hope for the future, that one day she wouldn't have to work on the dumpsite and could work full time designing and producing Lumago. I shared with her my hope for the future, which is to continue to spread their story and beautiful products across the globe so she never has to go back to sifting through disease-ridden trash in order to afford their next meal.
We are very lucky to have the continued support and custom of Atmosphere Resorts and ample Lumago jewelry can be found in the Atmosphere boutique, as well as in other resorts and stores around the Philippines.
Becky Stanbridge