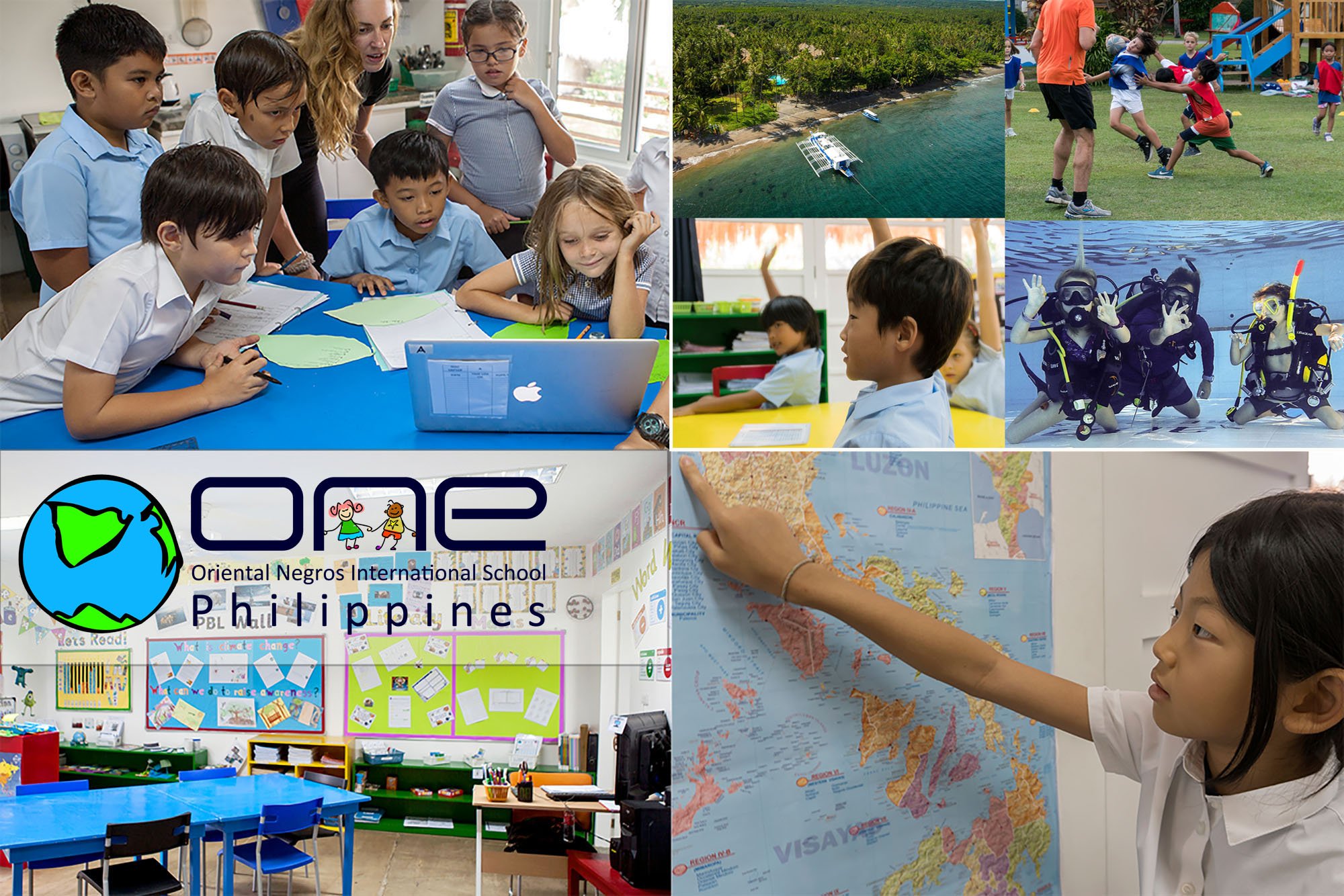 Do you have kids between the ages of 8-16 who want to learn better English? Do you want to spend some time at Atmosphere Resorts & Spa this summer whilst your kids are at ESL camp just minutes away? Then this is your opportunity to combine them both!
ONE International School on Atmosphere's premises is offering 3 fun and educational summer camps in July and August with qualified teachers – and with enough free time for your kids to spend time with family, maybe with a bit of diving, snorkeling or mountain biking?
ONE International School Philippines is a modern and progressive international school by Atmosphere Resorts & Spa, that provides children with a personalized education in a unique environment. We have grown so much over the last few years, and with an expanding site, we are now offering an English summer camp teaching English as a Second Language (ESL). The camp is available for all children aged from 8 to 16 years old, with our programmes designed for international learners of all abilities and including the following:
Fully qualified, English native speaking teachers
Balanced programming with daily opportunities for English, reading, maths, cultural enrichment and recreational activites
High-interest, engaging activities
Local excursions, including boat trips and beach trips
Unique location and accommodation
Positive interactions between kids and adults
A safe, structured learning environment
Personalised attention with high staff-to-student ratios
A wide variety of healthy and delicious food, provided by highly trained chefs from Atmosphere Resorts & Spa
Physical exercise, including swimming lessons, diving and snorkelling
Our programmes focus on developing your whole child intellectually, socially, physically and emotionally.  They will come away from their course with improved English, new skills, new experiences and friends as well as memories to last a lifetime. This is an unrivaled opportunity for your child to build upon their English in a stunning and inspirational environment.
Contact georgette@oneinternationalschool.com for more information or go directly to the section on the website.