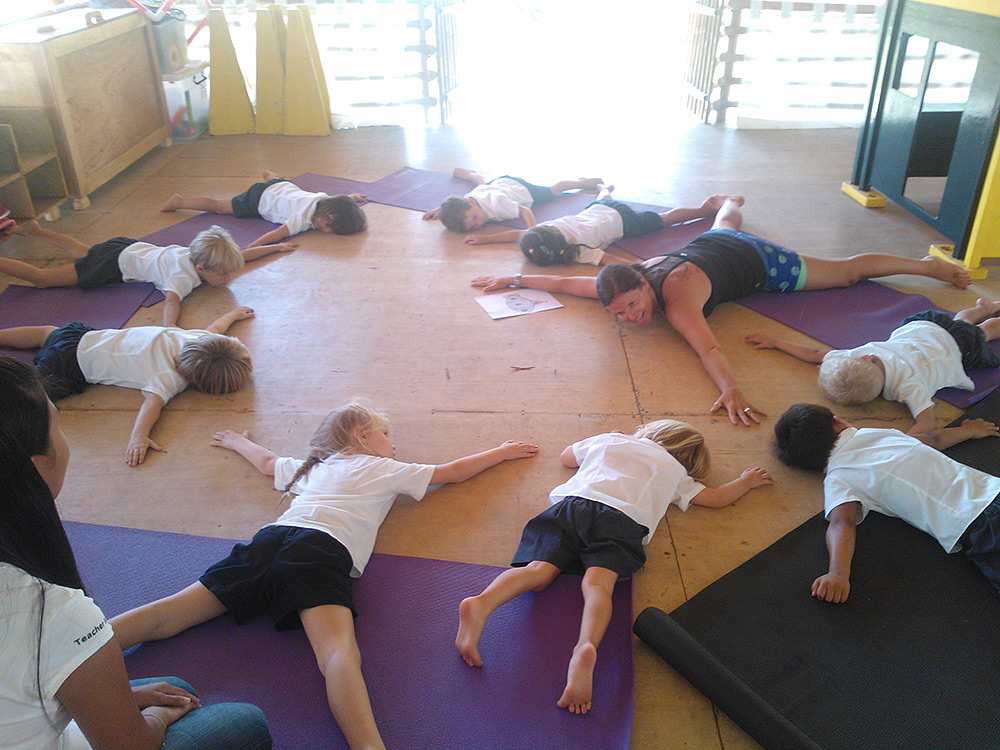 Its term time again and 'my kids' at the One international school are growing older, new kids are joining, the numbers increasing and there has even been a preschool added. As a result, last term saw the introduction to two different kids yoga classes, one for the 3-5 year olds and one for the 6-9 year olds. The biggest challenge when teaching children yoga is to keep them engaged, which is no easy feat if you have a class full of different ages. With the two separate classes I am able to deliver two entirely different age specific classes.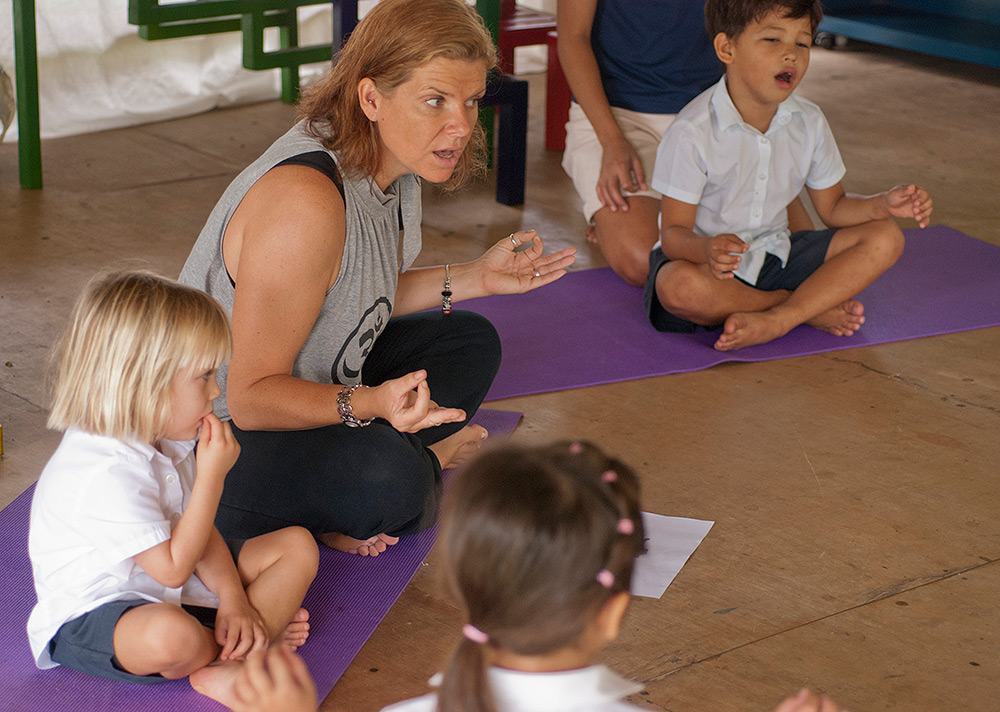 Kids Yoga – Tiny Tots Class
The little tiny tots class is 20 minutes and today we went in search of Nemo (always a favorite) as we went on an imaginary quest under water to find him, engaging in various yoga postures such as boat, fish, dolphin and turtle. The older children's class is 40 minutes in duration. I am seeking to challenge them now as we leave behind too much storytelling and work at finding the connection between the yoga postures and the body, whilst introducing new concepts such as meditation and sun salutations. Today was a beautiful sight; ten kids aged between six and nine all moving in synchrony as they transitioned through an adapted sun salutation. It fills me with happiness when I see just how much this age group have grown up and how their yoga practice is developing.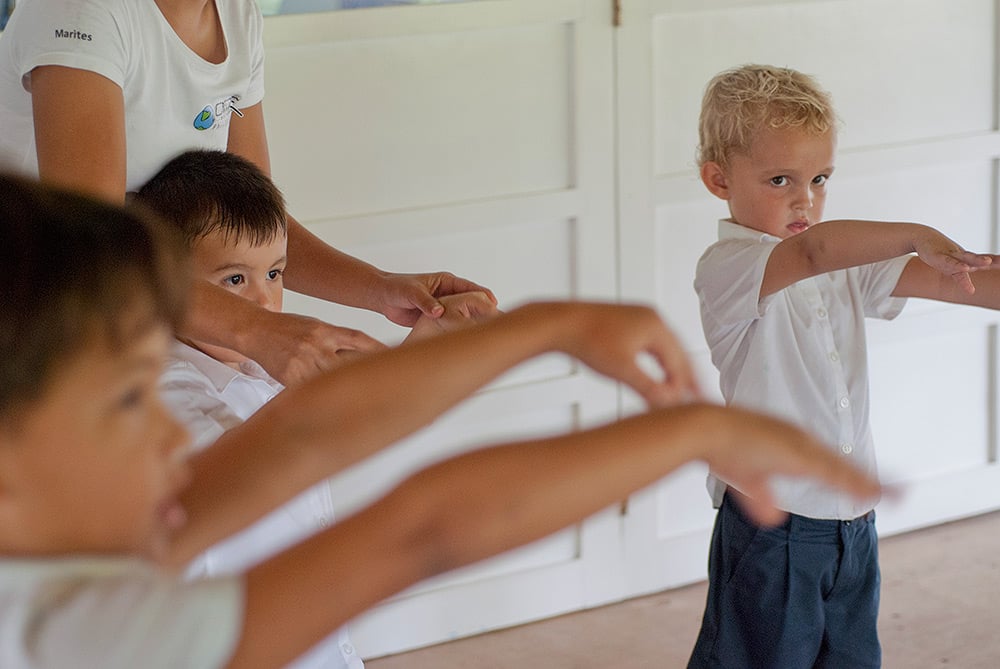 By popular request we now offer children's yoga in the resort; the classes proved particularly popular over the Chinese New Year half term with children as young as three joining in the fun. If you are planning on a trip or a return visit to Atmosphere and are coming with your children, please feel free to talk to me about planning some children's yoga for your little ones.
Rae
Resort and Spa Manager