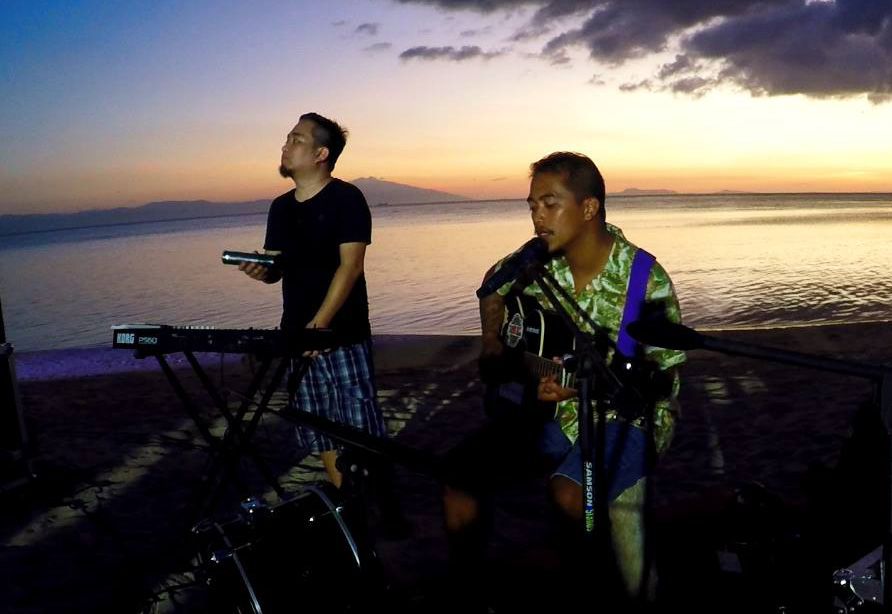 When we first began inviting guests to the weekly Thursday night cocktail party, we were excited by how great fun it was. It has become a bit of a tradition now with the management inviting guests to a complimentary cocktail in the pool bar between 6 and 7 pm.
Lately, we have upped our game and now offer live music on busy Thursday nights. Chuck Vicuna is something of a local celebrity who often plays with a bigger band at venues in Dumaguete but also in other parts of the Philippines. At Atmopshere, Chuck plays an acoustic set for our guests.
Chuck has an amazing repertoire and talent, as well as a great selection of Hawaiian shirts. ..You will also find him playing at Atmosphere during New Year but with a big band – not to be missed!