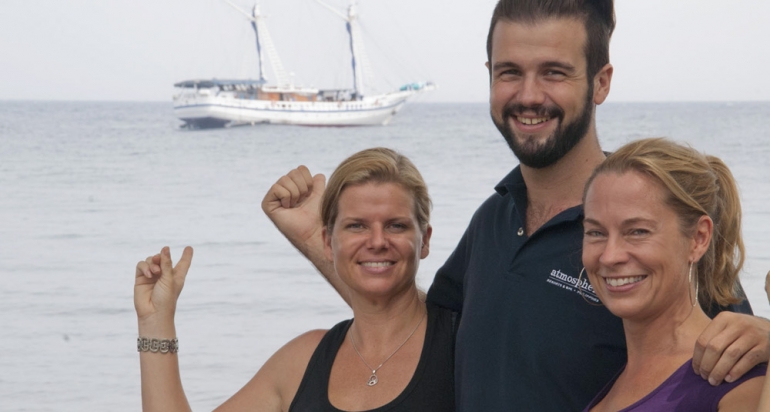 …and it is not food! Most of you know Rae Collins as the Spa Manager, Yoga Teacher or the former Dive Centre Manager. Having assumed a variety of roles as a manager at Atmosphere, there was almost only one challenge left for Rae…
Having always 'held fort' for Matt and Gabrielle Holder whilst they were on their annual holidays, it was only natural to ask Rae to take over the daily running of the resort, when the Holders decided to let go of the day to day matters, using that time instead to drive Atmosphere forward.
Many of you may know me for my ability to talk a lot, but I like to think that I have the aptitude to communicate well, both with guests and staff here at Atmosphere", says Rae. As well as to offer that friendly smile, we think!
Rae will keep her role as spa manager and yoga teacher, but expanding to encompass all departments and run the resort operations will be an exciting challenge!