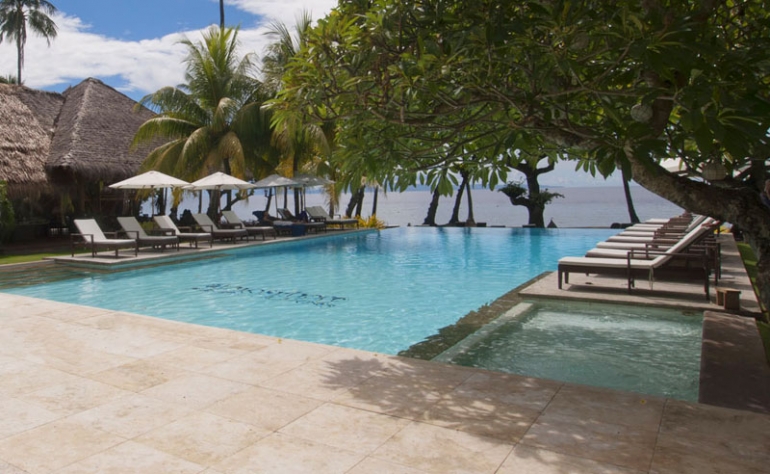 Time flies and after nearly five years of being open, we realized that Atmosphere's slightly weathered and dated wooden pool decking area needed a makeover. It has duly stood the test of time through five rainy seasons and an uncountable number of beautiful sunny days, but it was time not just for a revamp but for a whole new look.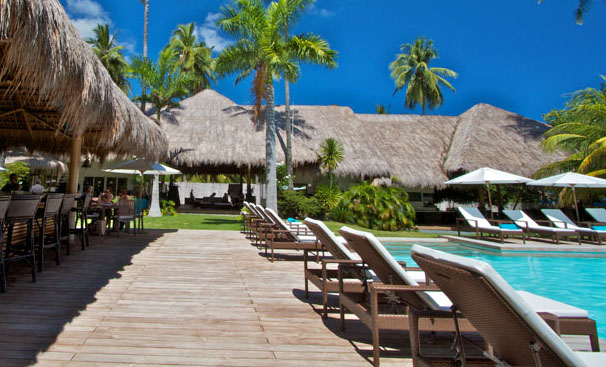 (Here's the old wooden pool deck above)
Atmosphere's concept has always been the traditional yet modern approach to design and architecture; so in keeping with this, we decided on something completely new; a locally sourced coral stone which would provide the perfect elegant surrounding to our stunning infinity pool.
It is important for us at Atmosphere to use local indigenous materials – and what better way than using this fossilized stone, which has been part of the economy, culture and heritage of Mactan, Cebu for hundreds of years. With a brighter, lighter and more modern feel it definitely brings out the color of the turquoise pool and it is a complement to our newly revamped bar area. Practically it is also remarkable deceptive, with limestone-like qualities, always cool under your feet even on a hot day and you can still maintain grip during the occasionally rainy season downpour.
What a perfect way to admire our new decking area by sitting poolside, sipping a tropical sundown cocktail, gazing over the infinity edge to the calm flat seas that lie beyond… Picture Postcard Perfect!