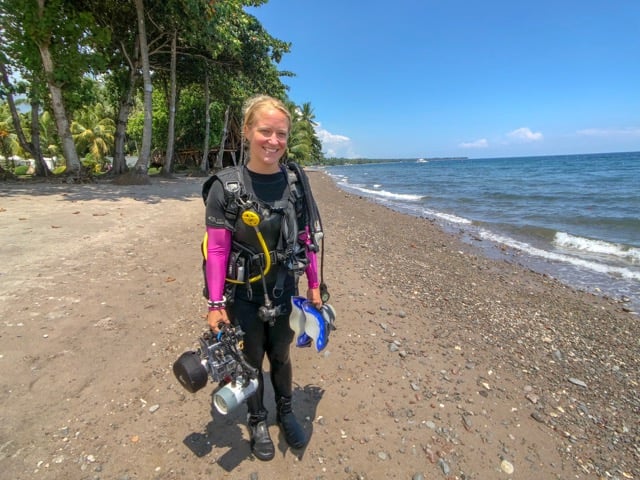 "Congratulations!! I am happy to let you know that we have chosen you for the position!!!" – The email I received from Julia (Atmosphere's HR Manager) at 3:30am one July morning. Four long, dark winters in London and the prospect of a 5th approaching quickly was enough to easily tempt me back to the tropics. 7 weeks later I was walking back across the green lawns of Atmosphere as their new Marine Biologist, 18 months after leaving as a freshly-fledged SCUBA Instructor.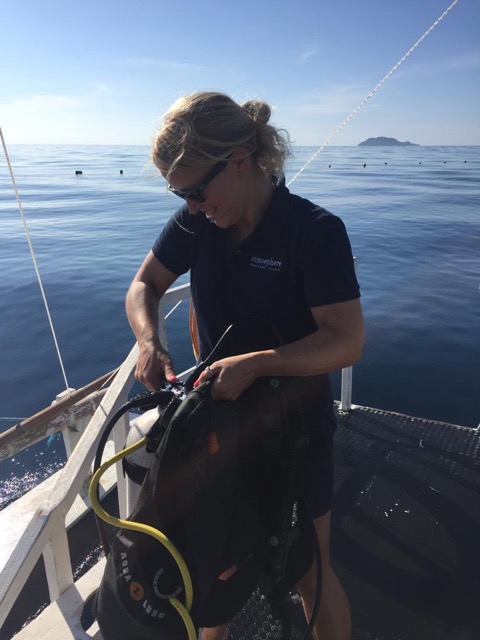 Settling in
I cannot put into words how awesomely welcoming the people of Atmosphere have been. Those faces I recognised, along with those that were new. Everyone had been a fresh arrival at some stage & was happy to pass on their hints & tips on life in the Philippines over a cold one (or two…).
My new roommates however, we took a little longer to sync our lives. (opening my front door to realise I've squashed one of them in the door frame didn't help things). After being told that the BIG gecko's (locally known as tocos) will bite (and not let go), they were quickly demoted from my bedroom to the living room under the provision that they remain there and eat anything they can get their sticky paws on.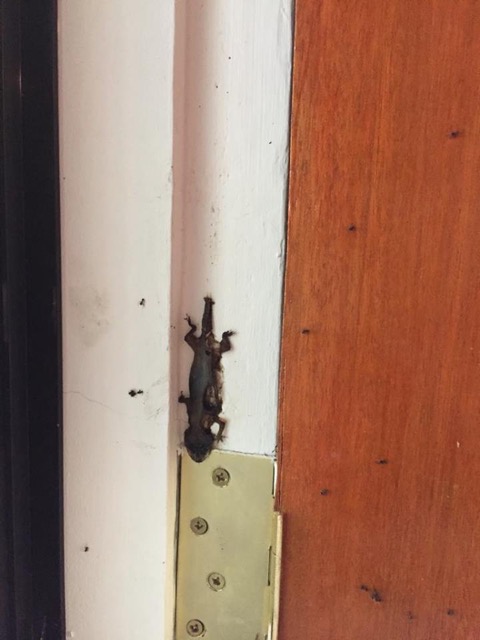 I also, overnight, gained a group of cheeky 'brothers' consisting of the guys in the dive team. Although it seems they were told my name was "babes" rather than "Kirsty".
And so began the task of learning the 1,001 critters found along the Dauin coast. Coming from a background in coral reefs and mega-fauna (the big stuff), this was alllllll new. At first, when our DMs (Dive Masters) pointed at something literally a few millimetres long I'd just nod & smile like I didn't think they were crazy for showing me what was obviously a bit of fluff. Now a few months in, the daily treasure hunt which is muck diving is becoming easier (& bits of fluff are actually super tiny sap-suckling slugs with an uncanny resemblance to Shaun the Sheep).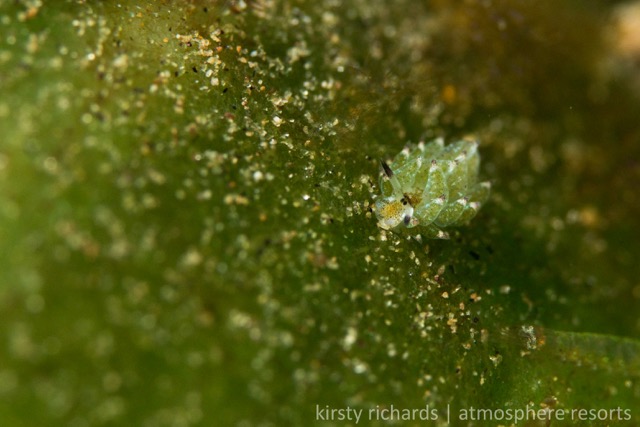 Importance of Marine Biology
I truly enjoy being at the forefront of guest's interactions with the incredible marine life here in Dauin, but I also feel it's my responsibility to open their eyes to the threats our oceans are facing and challenge them to 'do their bit'. Not just during their stay here but once they've returned home.
The efforts Atmosphere had already taken to ensure sustainability, limit single-use plastics and really embed themselves in the community was the lynch-pin that drew me out from a large conservation NGO in London (& did I already mention the people are awesome??). This, along with the opportunity to raise awareness, get guests involved in 'real' science and become a leading resort in sustainable diving is what excites me about the months to come… watch this space!