"The attention is in the detail" and "Luxury is in every detail" are two quotes that relate to the way we feel here at Atmosphere. Of course the amazing diving, our luxurious rooms and our award winning spa are all reasons to return. But time and time again we receive feedback from our guests about the simple touches that really make their stay with us special. Which is why we continue to focus on the small details. So what are some of these things that really make Atmosphere special?
Architecture & Design
From the very beginning, Atmosphere was designed with nature, luxury and sustainability in mind. The high ceilings keeping the rooms cool. The spacious outside bathrooms bringing you back to nature and the natural roof material blending in with the well manicured gardens are just some of the architectural decisions that were made to enhance the experience of our guests.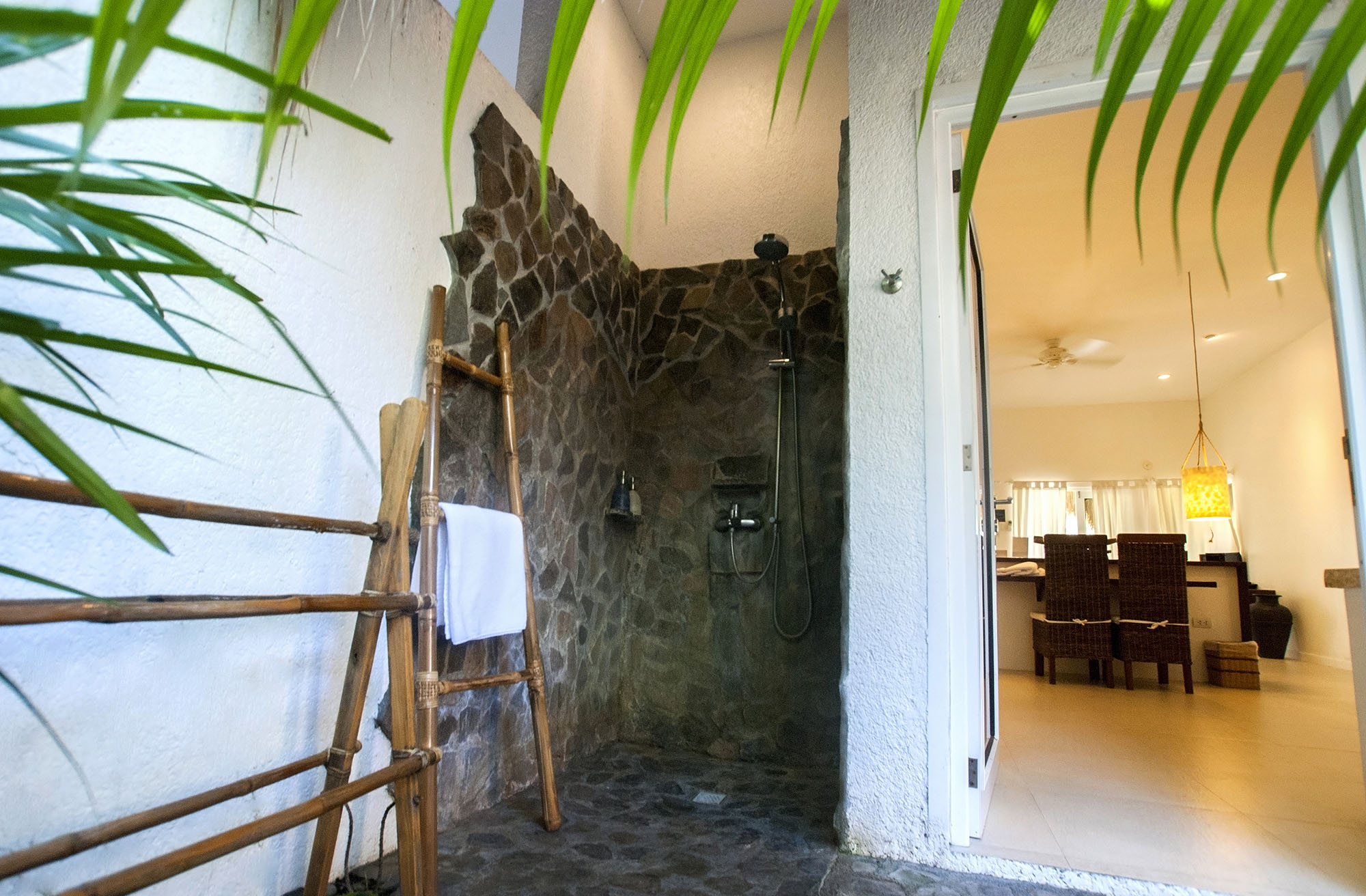 Our Extraordinary Teams
We know people can have a big impact. We nurture and train our staff to be the best they can be. Ensuring they have all the benefits we can provide and in turn they simply love their jobs. They know their impact counts and they love to greet you and know about your day and help wherever possible.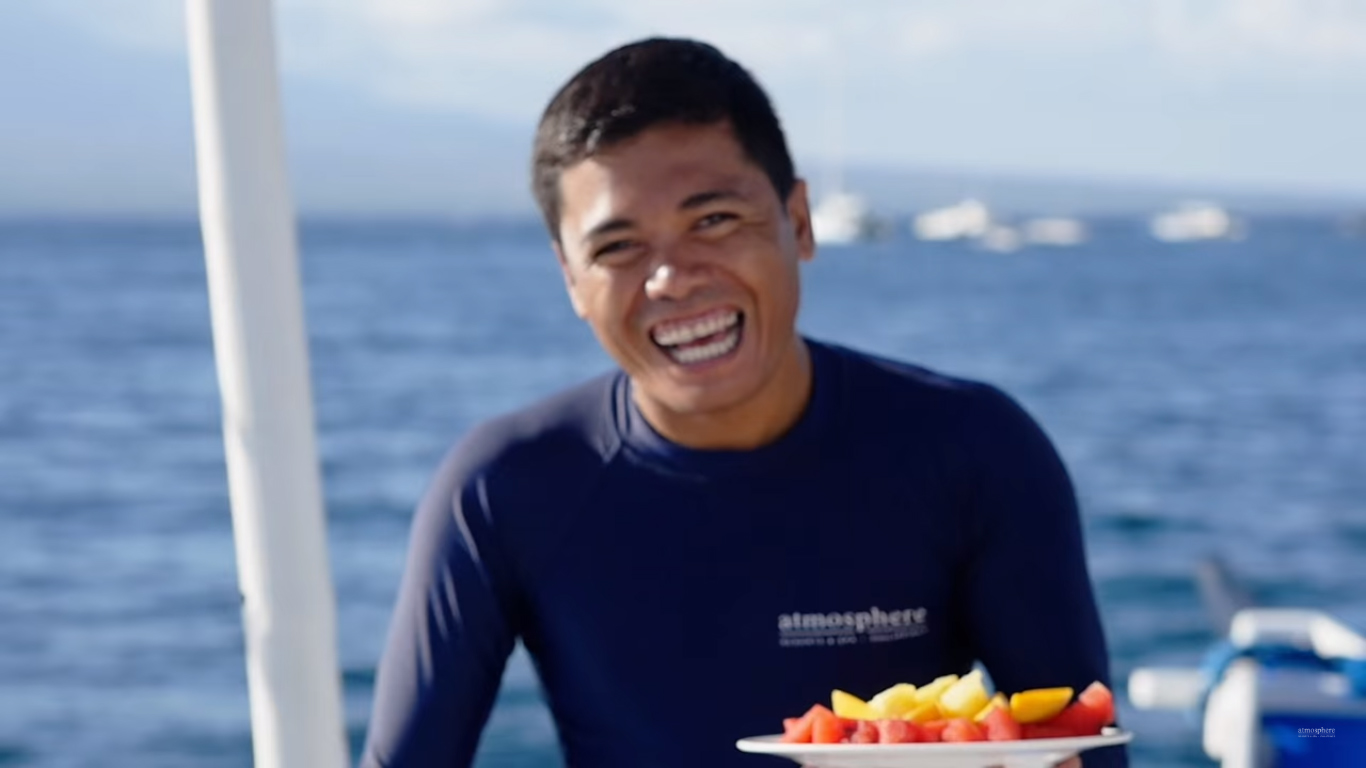 Stay Hydrated
At arrival to the resort and after dives and spa treatments everyone is welcomed with a revitalising fresh drink. Each night our turn down service welcomes you with snacks to help you wind down. And if you're here on Thursday's, each guest is personally invited to our Cocktail Night at the bar. A place to meet and interact with Managers and other guests, air any concerns or to simply have a laugh. You'll never go thirsty at Atmosphere.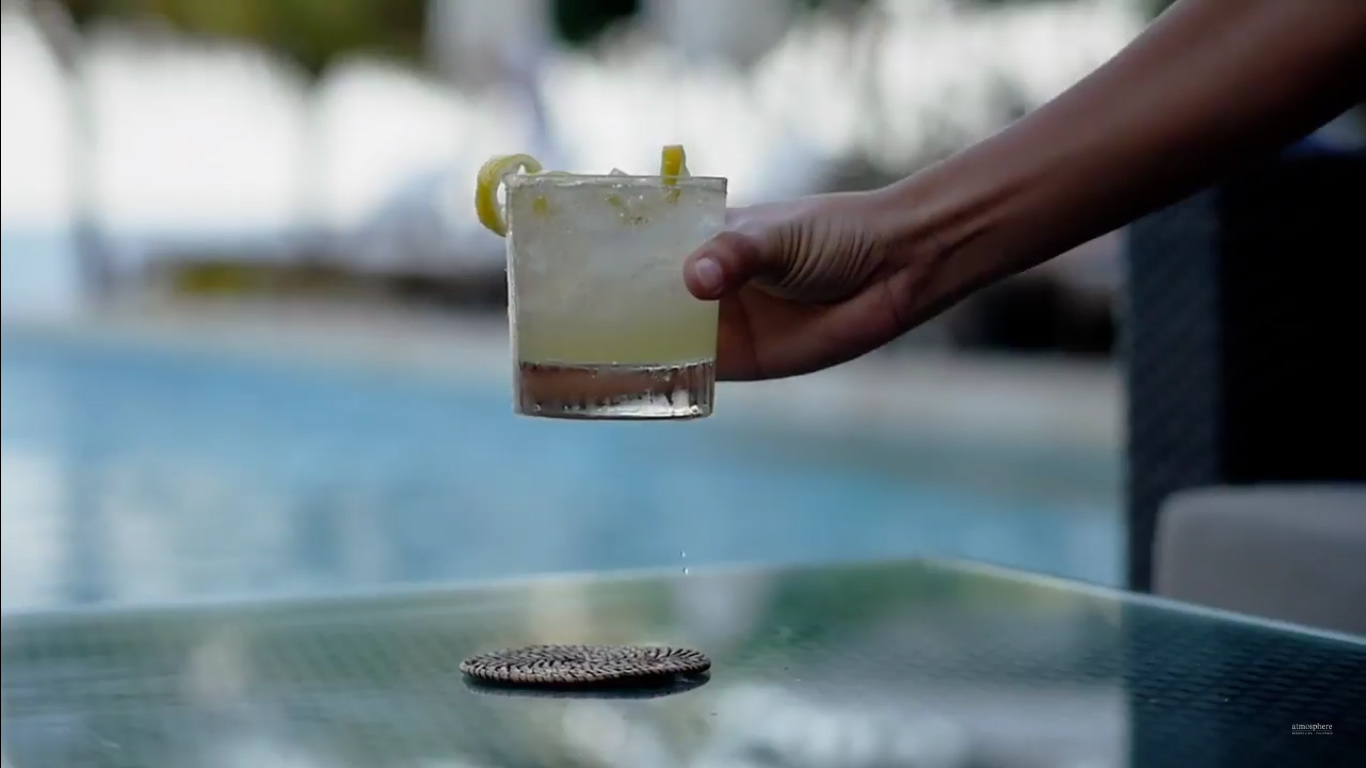 Never Stop Learning
The day you stop learning is the day your brain dies which is why we love to bring specialists on board to guide us through our daily experiences. Ed, Our Maitre D' in the restaurant can teach you all about the menu and the wines in our cellar. Our Marine Biologist can guide you on dives, teach you underwater photography and ID all the species you encountered along the way. Our Yoga Instructors, Detox Specialists and our TRX and Circuit Trainer can guide you through personal health journeys and bring out the best in your body.
Can you think of anything else that you encountered during your stay that really made your experience special? We'd love to know more in the comments.