The Warrior Gym at Atmosphere Resort Philippines
Beautifully situated below the mango trees near the resort entrance, you'll now find a brand new warrior gym with a variety of obstacles and apparatus, perfect for a good workout. With monkey bars, balancing beams, pull-up bars, tractor tires, rope climbs, parallel bars, TRX bands and much more, you can be sure to give yourself a through workout. There is also a shaded area with kettle bells, barbells, medicine balls, barbells, dumbells and much more.
We offer daily fitness classes (exception Sunday) conducted by our certified personal trainer in TRX, circuit training, crossfit and body conditioning. Private classes offering more personalized workout sessions are also available. The Fitness center is complete with shower facilities, juice bar and a comfortable seating area for post workout relaxation.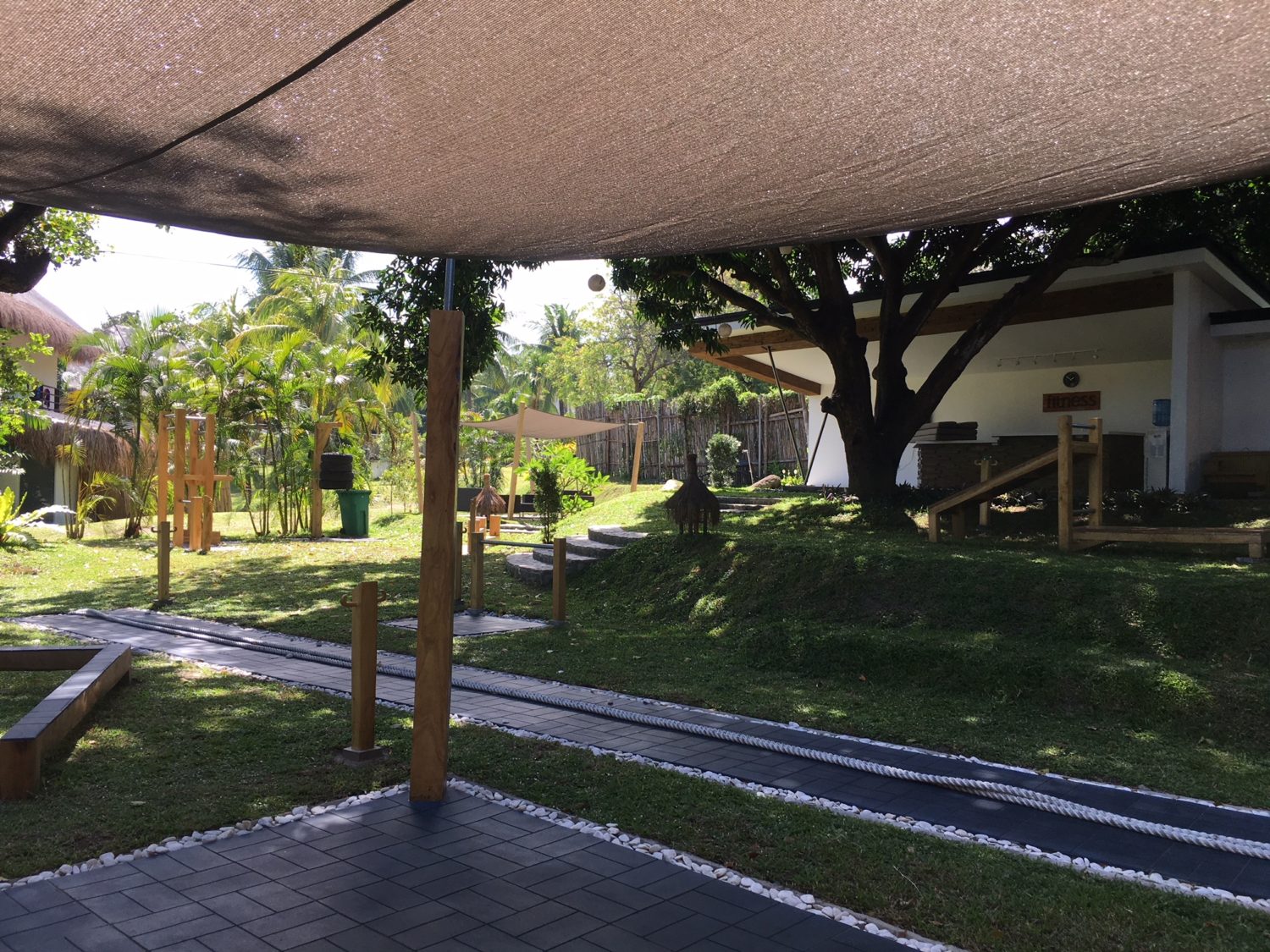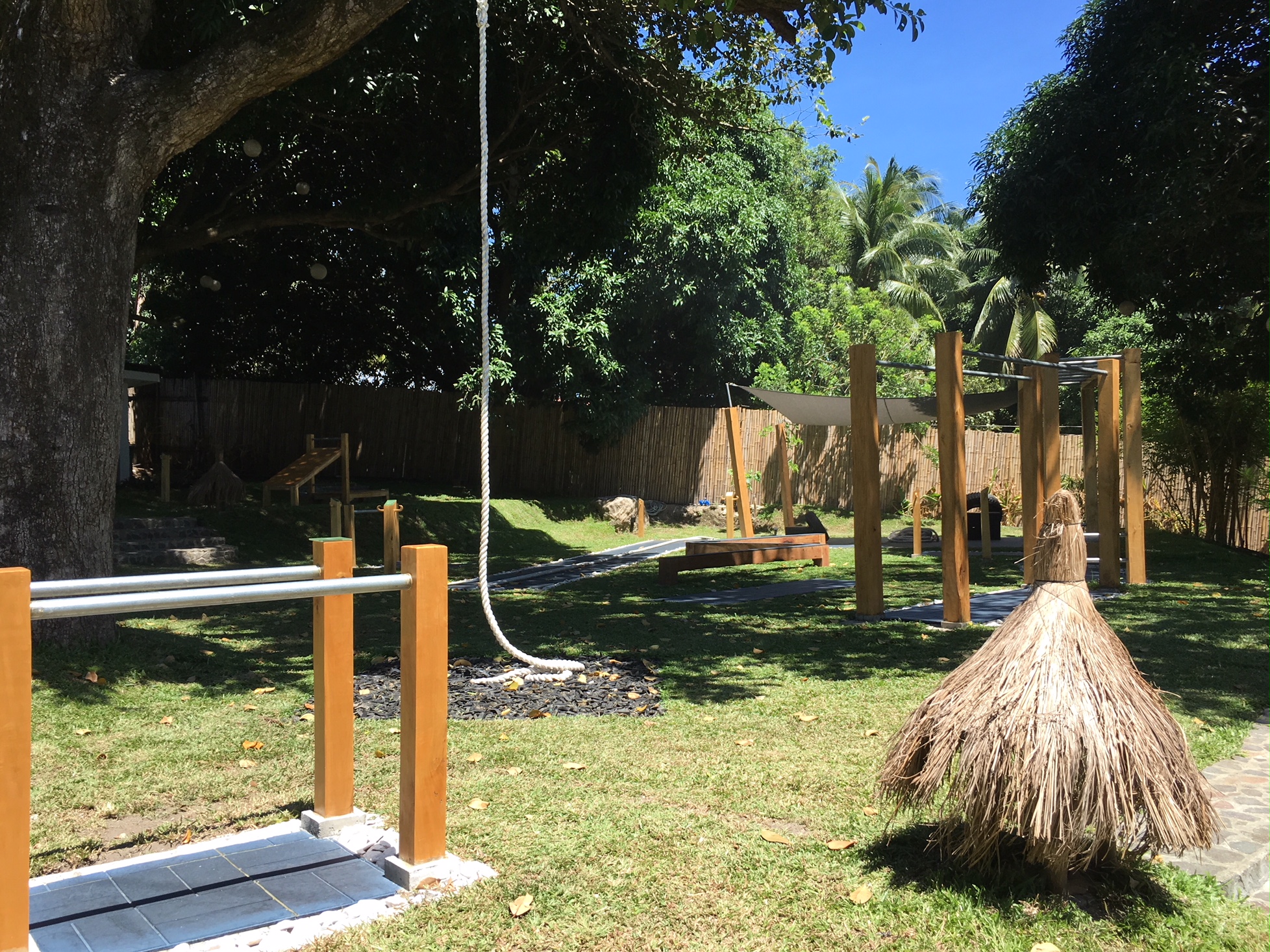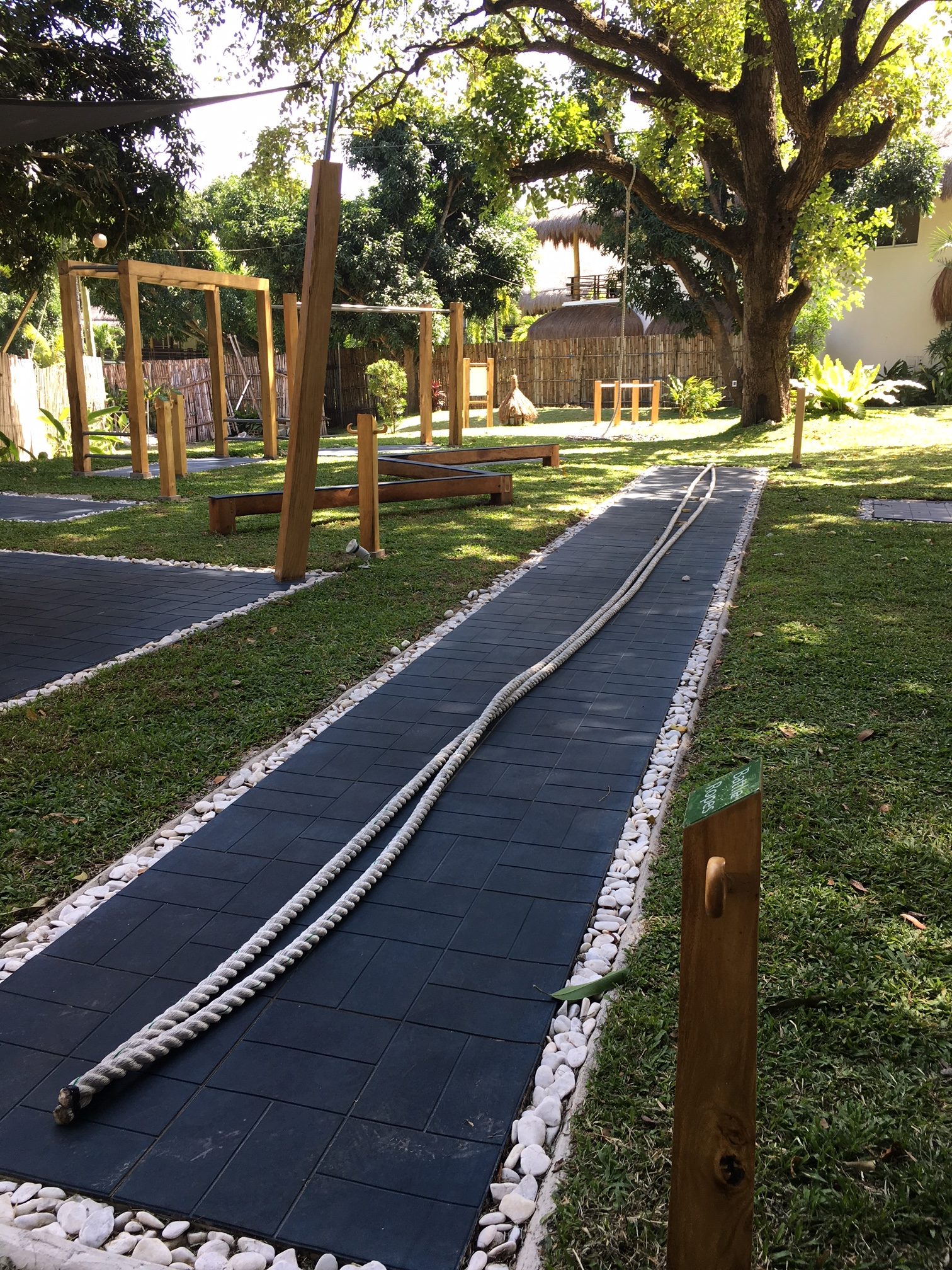 For yoga, please see the yoga section of the website.