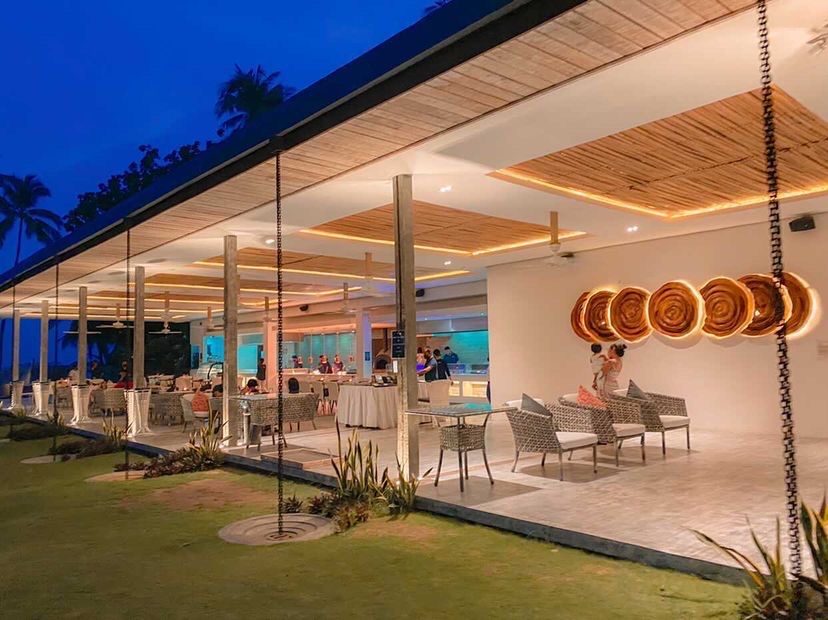 The Philippines further lift restrictions to facilitate travel
Atmosphere Resorts & Spa is completely open with all old and new services available, but we do ask that you make an advance reservation, whether it is for an overnight stay or a weeklong holiday or just a day visit. Occasionally, we have private events and we want to make sure that we don't disappoint you if you drop in without a reservation. Atmosphere remains the perfect luxury getaway along the Dauin coastline and with each restriction lifted, it becomes easier to visit us.
Since February 10, the Philippines is open for international tourists again, after a 2-year closure and for fully vaccinated and boosted travelers, it is very easy to enter the Philippines.
Since February 2022, the Philippines has been open for international tourism and since November 2022, Covid-tests are no longer required for international or domestic travelers. Travel requirements change frequently though, see below for the current rules but also check in with us if there have been any changes locally, and check with your travel agent or embassy if you are unsure of the requirements regarding visas, proof of vaccination and Covid-tests for international travelers.
Our reservations team is available 7 days per week 8am – 4pm local time by phone, and emails will be answered within 24 hours.
Current travel requirements for international tourists, visiting the Philippines
As per November, 2022:
For fully vaccinated travelers
Pre-departure COVID testing is no longer required for fully vaccinated travelers age 15 and above, whether Filipinos or foreign nationals.
Additional requirements for foreign nationals:
Passport valid for at least six (6) months at the time of entry.
Valid visa, if applicable (for those who are not entitled to a visa-free entry in the Philippines, as well as those with immigrant or non-immigrant status)
For temporary visitors: valid onward/return ticket
The Philippine government requires all arriving passengers to complete a BOQ electronic Arrival Card (eArrival Card) .  This includes children.  You can register up to three days in advance of your departure. Remember to save a copy of the transaction number and QR code, which will be required by Philippine immigration authorities.
For non-vaccinated travelers
A laboratory-based rapid antigen negative test result within twenty-four (24) hours prior to the date and time of departure from the country of origin is required for entry to the Philippines.
For unvaccinated children 14 and below
Unvaccinated children aged 14 and below are not required to be vaccinated, but they need to be accompanied by a parent or guardian who complies with their own entry requirements. If they are unvaccinated and traveling on their own, they need to follow the testing requirements for adults.
Accepted vaccination proof
An International Certificate of Vaccination (ICV) from the World Health Organization
A VaxCertPH digital vaccination certificate
A national/state digital certificate of the foreign government where they were vaccinated, which has accepted VaxCertPH under a reciprocal arrangement.